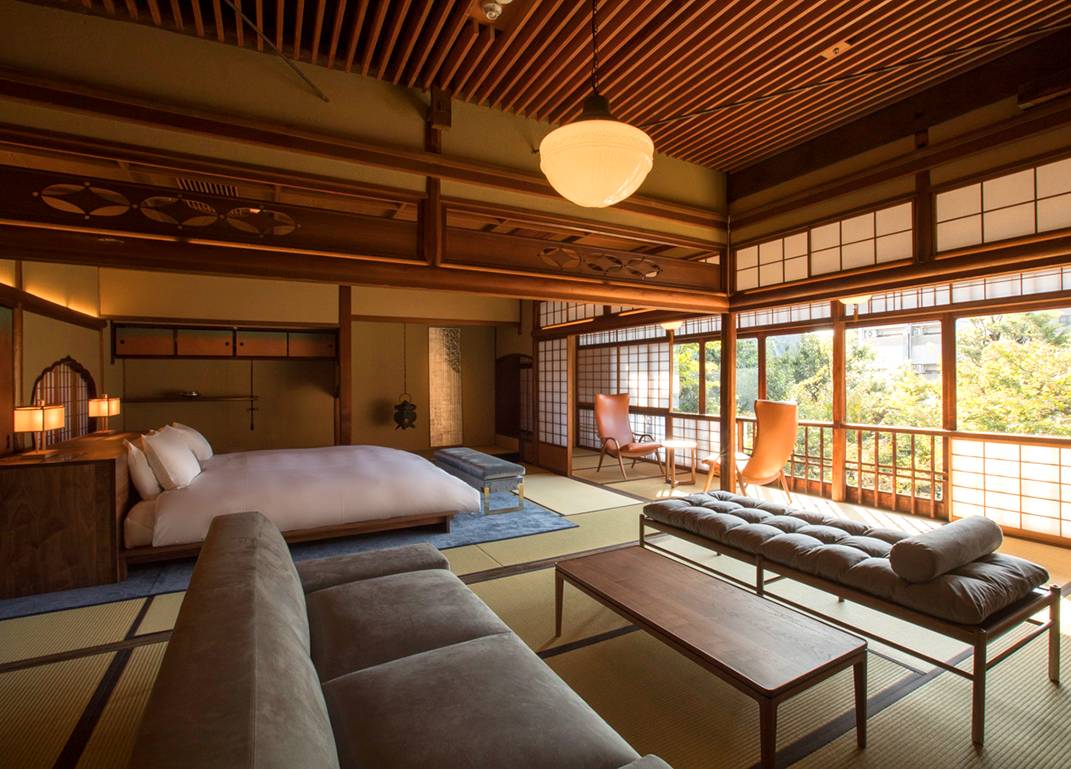 News -
2019-02-12
Hotel SOWAKA, now taking reservations for the "SOWAKA exclusive nighttime visit to Kodaiji Temple accommodation plan"
Activity
Leading the grand opening of the luxury hotel "SOWAKA" in Kyoto's Gion/Yasaka area on March 25th, 2019, we are now taking reservations for the "SOWAKA exclusive nighttime visit to Kodaiji Temple accommodation plan," a special plan allowing guests to roam the grounds of Kodaiji Temple, famous for its cherry blossoms.
SOWAKA will be opening in the Gion/Yasaka area of Kyoto, a city where you can experience the history and traditions of Japan to your heart's content. It is a small luxury hotel with a total of 23 rooms spanning two buildings. The main building consists of 11 rooms, and is a formerly well-established restaurant with a 100-year history that has undergone large-scale renovations. SOWAKA will also have a new building with 12 modern, Japanese-style rooms.

SOWAKA will be a new-style hotel where guests can experience Japan's unique hospitality and atmosphere in the comfort and peace of mind of a hotel. The hotel's main building opened on Friday November 23rd, 2018, and the grand opening which includes the new building and the restaurant is scheduled for Monday March 25th, 2019.

This is a unique plan that is only available at SOWAKA. Kodaiji Temple has drawn attention and fame with its elegant and mystical nighttime cherry blossoms. The temple is bustling at night with visitors who go to see the illuminated cherry blossoms. The reason that this plan is so special is that SOWAKA has reserved the entire Kodaiji Temple grounds exclusively for the hotel's guests to make their stay even more luxurious. Experience and enjoy the mystical cherry blossoms in this tranquil space where history and culture intertwine this spring, only at SOWAKA.


Date: Saturday March 30th, 2019
Reservation period: 2:00 p.m. January 17th - 11:59 p.m. March 28th (or until fully booked)
Guest limit: 23 groups, 46 people
Benefits:
1.A free welcome drink
2.A reserved nighttime walk at Kodaiji Temple
Schedule:
10:15 Meet in the hotel lobby
10:20 Depart from the hotel
10:30 Arrive at Kodaiji Temple for reserved visit
10:40 Kodaiji Temple gates close
Rate: From 68000 yen (for two people in one room, taxes not included)


How to book:
Website - https://sowaka.com/
Telephone - 075-541-5323
Check-in is from 3:00 p.m. to 10:00 p.m.
Check-out is by 12:00 p.m.
Tags