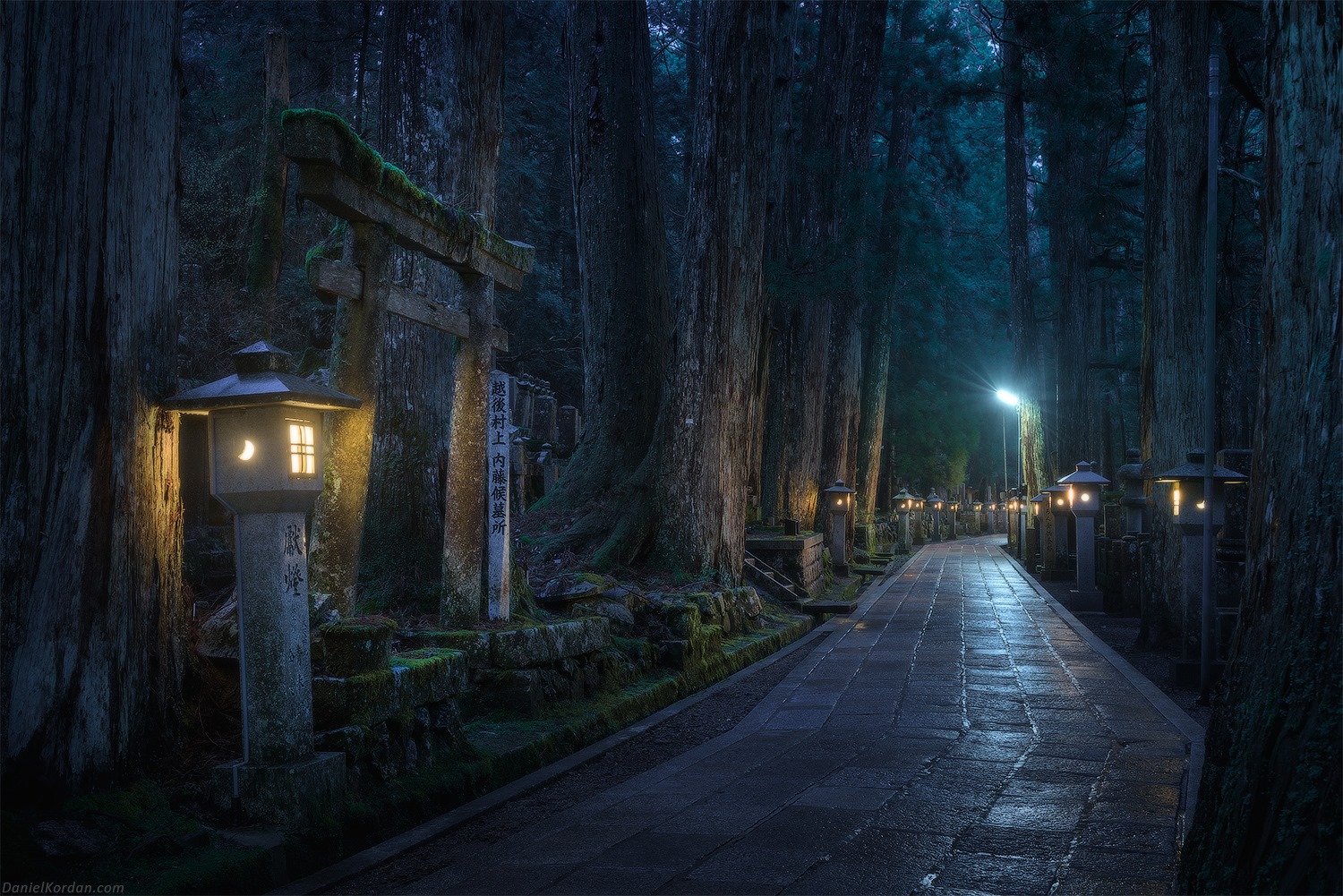 Topics -
2019-02-23
Koyasan Okunoin Cemetery Night Tour: A night to experience the culture of Wakayama
Activity
Okunoin graveyard is the place where Kobo Daishi still remains alive to this day.
Let's visit "Kobo Daishi aka Kukai" in Okunoin graveyard between early dinner and bedtime.

Licensed guides who can speak English take you an enjoyable tour.
Things we talk about

・Kobo Daishi (aka Kukai) : The founder of Koyasan
・Legends (funny and scary stories in the cemetery)
・Daily life of monks
・History of Koyasan
・Tombs
・Teachings of Shingon Esoteric Buddhism

If we are lucky, we can see some flying squirrels, big frogs and fireflies.

When you have any questions, please do not hesitate to ask.
Advance Reservations
To ensure your ability to participate in a guided tour, advance reservations are strongly recommended. Tour schedules can fill up quickly, so please make your reservation well in advance of your visit.

Book a Tour Yourself Online

※The okunoin night tour is not held on the 20th of every month.

Thank you for your understanding.

Notice

Guests staying at a lodging with a curfew at 21 o'clock can also participate in the night tour!
After the night tour is over, we will send the guests by bus, who stay at an inn with a curfew of 9pm . Please check the bus route before you reserve.
(Only when returning to the lodgings)

Check the curfew of all lodgings in Koyasan

For more information please do not hesitate to contact +81-80-3108-4790.

(Updated 1/23/2020)
MEETING & FINISHING POINTS
Starting point: EKOIN
Meeting time : 19:00
Departure: 19:15
Finishing point: Okunoin Gokusho
Finishing time: 20:30

Fee
Tour fee 2500YEN (Cash payment)
2300YEN (Credit Card Settlement Online)

Reservation
Book a Tour (English)
Inquiry +81-80-3108-4790

※Please check the curfew of your temple and get back before that.
Tags