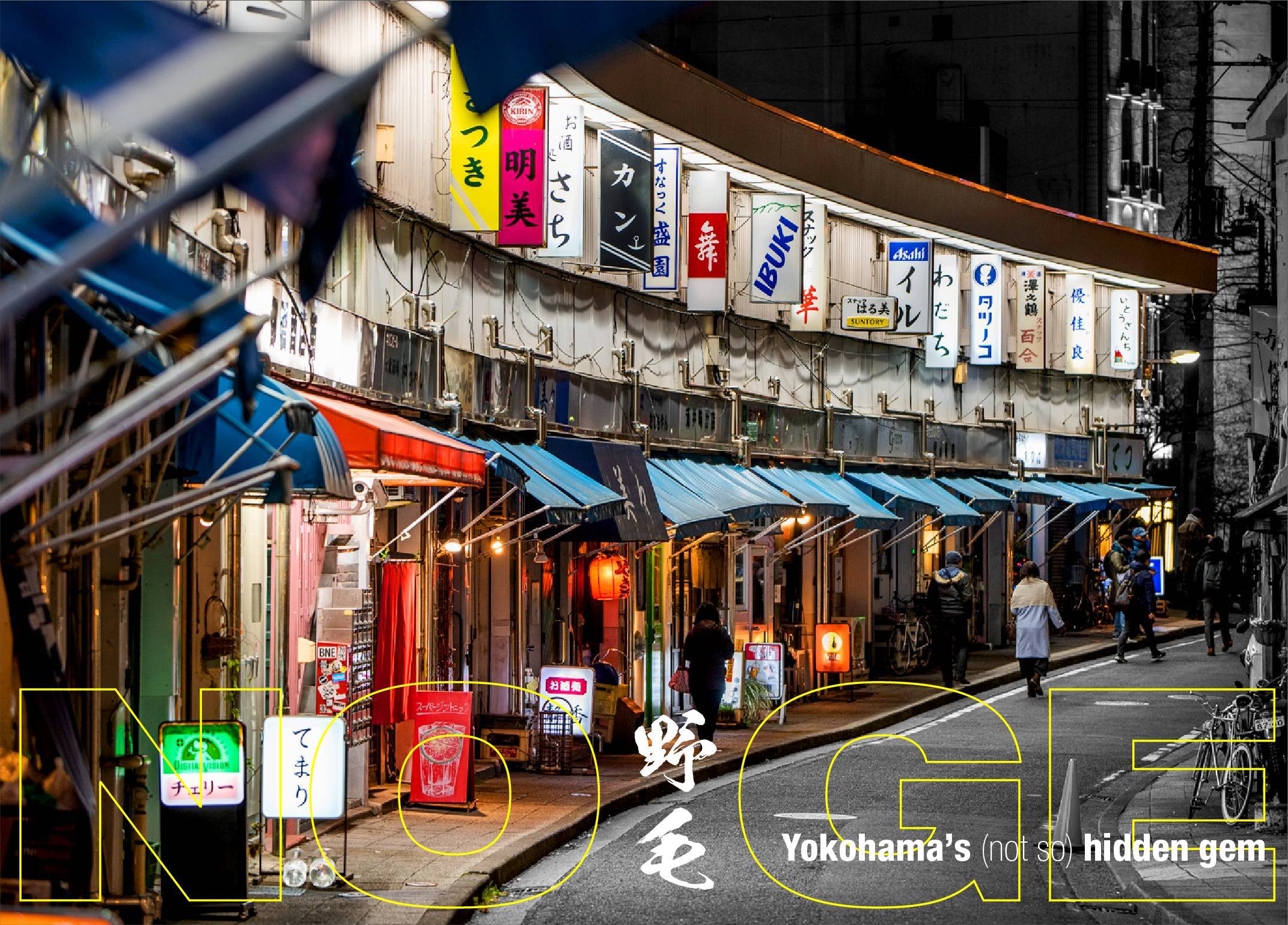 Feature -
2019-03-09
Noge – Yokohama's (not so) hidden gem
Area Guide
Yokohama today is perhaps most known for its glittering skyline, with high rise buildings and a giant Ferris wheel reflected in the water. But venture just a block away from all the modernity, and you'll end up in Noge, a quaint neighbourhood where it feels like time has stopped in the Showa era. This area is filled with bars and eateries, and one of Yokohama's best kept secrets.
The modern history of Noge started just as Japan as admitted defeat in the second world war. Back then, the area was one of the biggest black-market districts in Yokohama, with an estimated 400 stalls on the main street selling everything from food to alcohol and other goods that were sought after by the struggling population of the devastated city.

The community spirit among the residents made it a popular destination and during the following decades, the district established itself as one of the major entertainment hubs of the city. On top of countless restaurants, many theatres and live houses were also established here, and some singers who later became famous all over the country actually started their careers on the small stages scattered around this area.

It's also worth mentioning that Noge early on became one of the top areas in Japan for Jazz, housing some of the most well-established venues in the entire country. Some of these are still in operation today. Chigusa, one of them, is actually believed to be the oldest Jazz café in Japan. It first opened all the way back in 1933!

One striking detail about Noge is the variety of entertainment on offer. Today too, you can find several niche bars and eateries on top of the plethora of more typical izakaya and yakitori-shops. Old karaoke snack bars are located next to more contemporary fusion restaurants, or bars that specialize in just one drink – such as Gin & Tonic. It would be pointless of us to try to steer you towards any specific shops, as there are simply so many and part of the charm is to explore the area yourself, behind every nook and cranny there's potential for an unforgettable experience! Our simple tip is that you take a stroll through the area and let your senses guide you to whatever shop that appeals to your personal taste.

Despite the fact that similar areas in Tokyo have seen a significant change of its clientele as the flow of tourists has increased – Shinjuku's Golden Gai perhaps being the most prime example – Noge is still relatively unaffected by mass-tourism and most shops are still primarily having a clientele made out of locals. We wouldn't be surprised if that might change in the near future though, as this is a place that is easy to fall in love with, and to recommend to anyone. It's full of charm, prices are reasonable, and there are enough shops to explore and experience to make it worthy of repeat visits.

Another one of Noges strengths lies in its accessibility. It's extremely easy to get here – as the nearest major station is Sakuragicho, where several JR lines make a stop. Kannai Station on the Yokohama Subway (Blue Line) as well as Hinode Station on the Keikyu line is also located within comfortable walking distance.
Tags