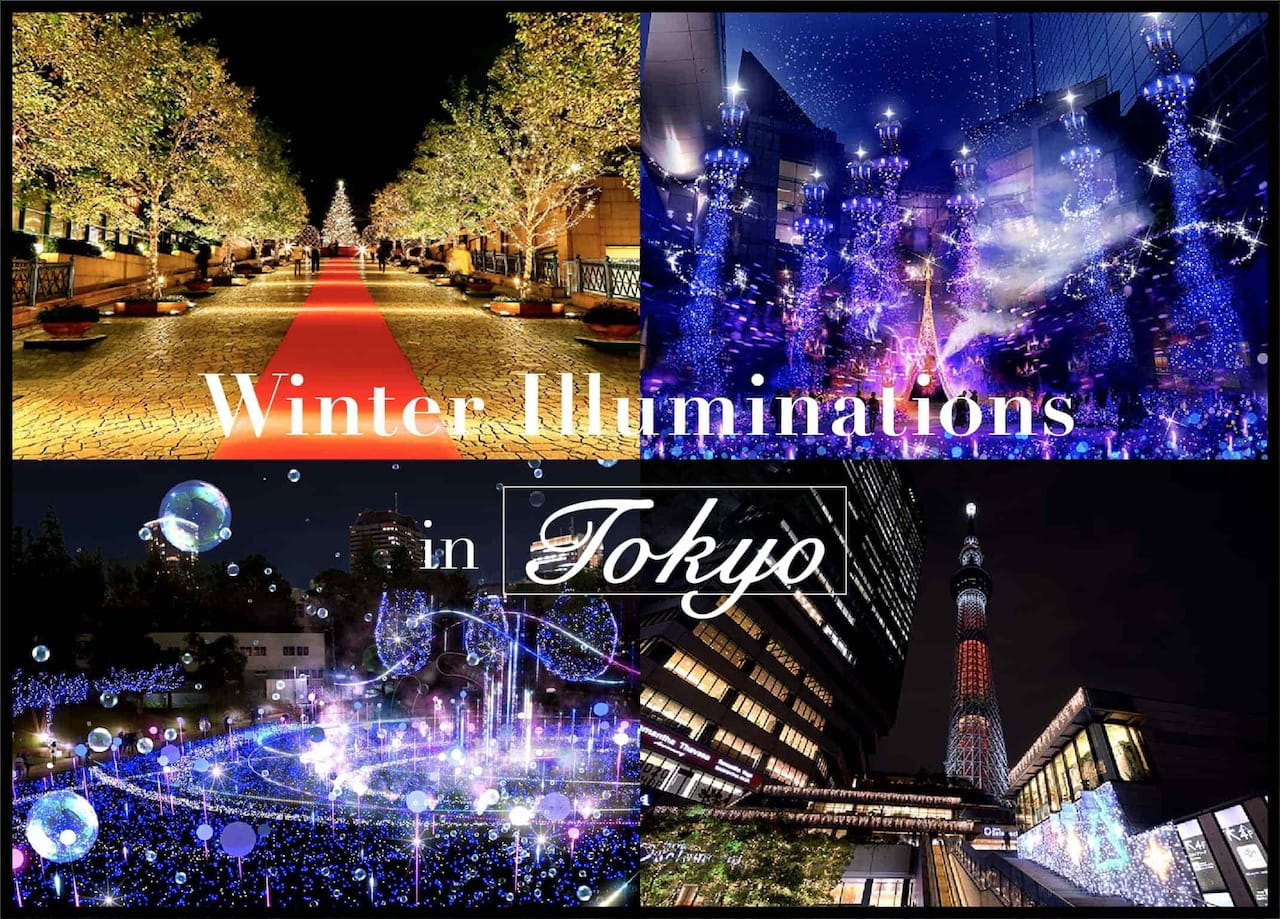 Feature -
2019-12-07
Winter Illuminations in Tokyo
Activity
There is a number of illumination events held throughout winter in Tokyo. The metropolitan area has a mature, romantic atmosphere, and is home to Roppongi and Ebisu, where you can enjoy shopping and dinner. The Tokyo Sky Tree, a popular tourist spot, is absolutely fantastic for families! Further, you can find unique, limited time illumination events, including Disney collaboration events, for an especially vivid Tokyo experience.
NOCTIVE has gathered information on illumination events in Tokyo. Please use it for reference.
【Oshiage】TOKYO SKYTREE TOWN(R) DREAM CHRISTMAS 2019

This year's Tokyo Sky Tree Town ® illumination event has a special Christmas theme: spending the holiday with important family, friends, and lovers. Sky Tree Town's interior has been decorated with approximately 500,000 Christmas lights.

There is more than just illumination; you will find a Christmas market, the SKYTREE ROUND THEATER on the Tokyo Sky Tree observatory deck floor 350, with a massive screen across the 110 meter wide and 2 meter tall window, where they will play a special Christmas program, and more.

And how about visiting Sensoji Temple in Asakusa on your way back?
See the following article for more information.
https://noctive.jp/article/NTT-nt-0308-en

【Shiodome】Caretta Illumination 2019 ~ Arabian Night ~

The Caretta Illumination event is one of the greatest metropolitan illumination spots, with approximately 500,000 people working on it every year. They play programs inspired by Disney films, for magical illumination shows that charm onlookers with popular music and lighting.

This year, they will hold an illumination even inspired by the hit 2019 Disney film, Aladdin.
See this article for more information.
https://noctive.jp/article/NTT-nt-0285-en

【Ebisu】Yebisu Garden Place Winter Illumination 2019

Yebisu Garden Place shines with 100,000 champagne gold lights, including one of the largest Baccarat chandelier in the world.
Additionally, the "Baccarat ETERNAL LIGHTS Champagne Bar with TAITTINGER" will be opened for a limited time. It is a champagne bar the Baccarat glasses and crystal tiles.

It will be perfect for spending a luxurious time at a refined venue.
See the following article for more details.
https://noctive.jp/article/NTT-nt-0278-en

【Roppongi】MIDTOWN CHRISTMAS 2019

In addition to its ever popular main event, "Starlight Garden 2019", they will now also open the 8 meter tall "Space Tower". Further, their limited time performance, "Bubble Illumination", they will create a magical world with two kinds of bubble.

Roppongi is an area popular with foreign tourists, and is full of places to shop and enjoy dinner.
Enjoy something a little different at of one these seasonal illumination events.
This is a great spot to take images for your SNS.
See this article for more details.
https://noctive.jp/article/NTT-nt-0295-en



Did you find any illumination events that interest you? NOCTIVE will continue to introduce various illumination events in the future. For a fantastic night in Tokyo, or anywhere in Japan!
Tags