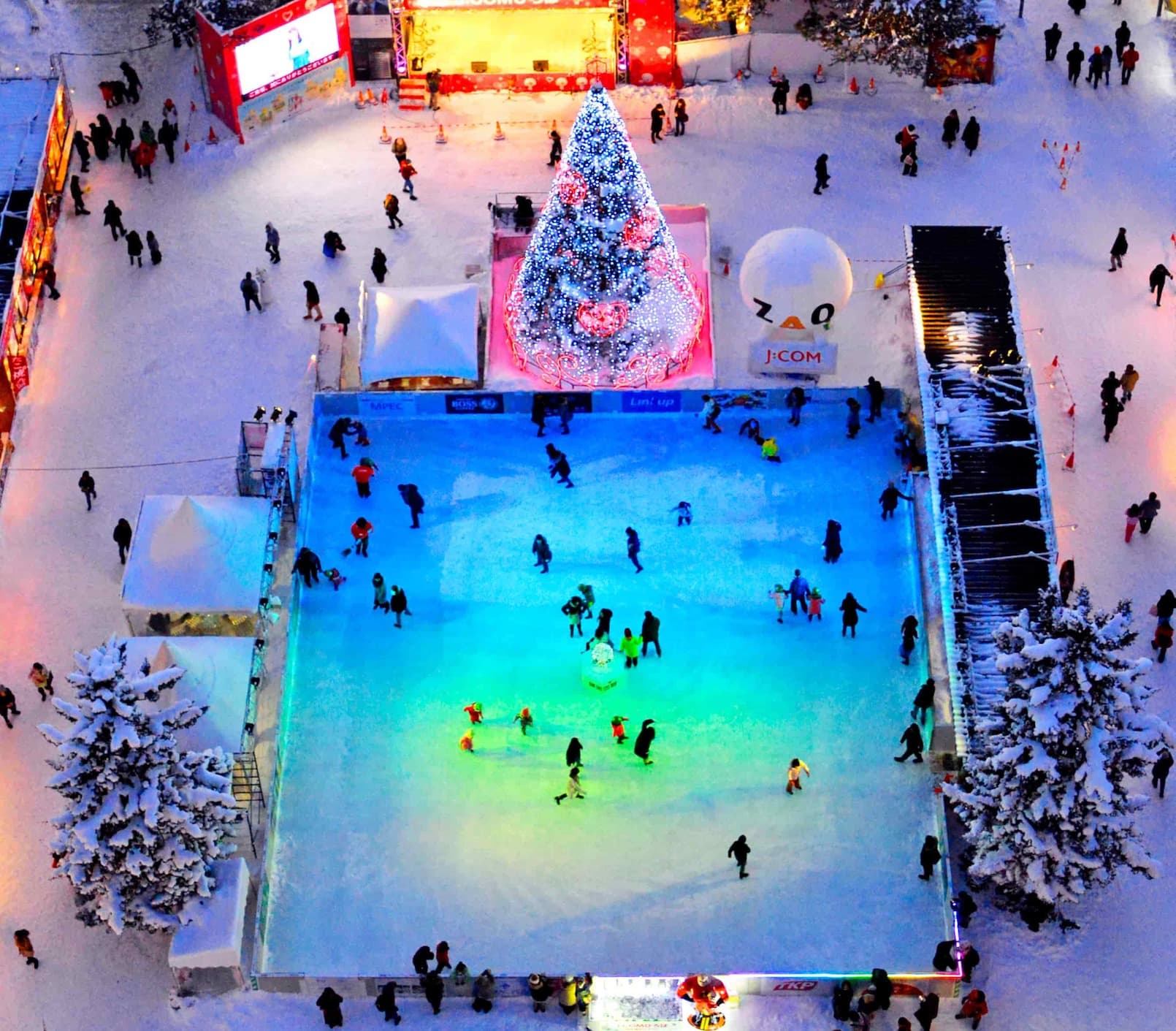 Topics -
2020-01-31
Wondering what to do after the Snow Festival? Here's a collection of nightlife activities in Sapporo
Activity
Of course the first thing that comes to people's minds when they talk about Sapporo is the Snow Festival. But it would be a waste to come all the way to Sapporo just for that. You can also go to fancy bars, local ramen restaurants, or go out to eat some parfait and upload some gorgeous photos of what you've just eaten to social media. We have put together all of the different ways you can enjoy your night in Sapporo from Noctive.
The Sapporo Snow Festival will be held from January 31, 2020. (The Odori and Susukino sites will be held from February 4) After seeing the illuminated snow sculptures and experiencing what the Snow Festival has to offer, some people find themselves a bit lost on what to do next.
Susukino is a very famous shopping district in Sapporo. With its delicious assortment of fresh seafood, sushi, and jingisukan (Japanese mutton and vegetable dish), it really can be called a treasury of gourmet food. Here we have compiled all of our Sapporo articles that have appeared on Noctive so far. Try using it to help you enjoy your long night in Sapporo.

Inspiration for a night out in the city: The Japan City Guides by Resident Advisor

Tokyo, Osaka, Kyoto… Are these some of the places that first come to mind when you think about Japan's tourism cities? From Okinawa to the south, to Hokkaido in the north, this vertically long and narrow archipelago contains all four seasons throughout its four main islands. People may have the idea that "Japan is a compact island country" but you might be surprised at just how much the scenery changes depending on what region you're in. At Noctive we have explored the Japanese nightlife culture from the eyes of an urban artist. DJ DYE, a member of the hip hop group Tha Blue Herb, who lives in Sapporo had this to say.

"Spice No Ana Mujina is a cozy izakaya serving spicy food and drinks, and is located in a quiet residential area; many people discover Mujina through word of mouth. Waltz is a bar that attracts many musicians, as well as foreign visitors as it is open well after the clubs closes."

He has a strong connection with the local residents, creates ways to enjoy the local areas, and quietly continues to change. He told us how you can have fun in Hokkaido, Sapporo, which is different from Tokyo with its chaotic variety of cultures.

See the full article here
https://noctive.jp/article/NTT-nt-0152-en

The night-out parfait culture in Sapporo

Sapporo has a culture of eating parfait at the end of the day. It's called 'Shi-me parfait' or the 'Call-it-a-night parfait'.
They look incredibly beautiful, and each store produces their own unique parfait too. There are also ones that are filled with Hokkaido produced cream and fruit. There are places where you can have a meal with it too; those places are well known for being able to go to without notice. At Noctive we also included whether or not these places have English menus, so make sure you check it out. So why don't you try having the luxurious experience of having something sweet to eat in the middle of the night?

See the full article here
https://noctive.jp/article/NTT-nt-0344-en

My Favorite Ramen in Sapporo

Ramen is one of the most popular Japanese meals out there. They're well known for having different flavors depending on the region, but miso ramen is the main one you'll find in Hokkaido. But there is actually more than just miso ramen in Hokkaido, there are plenty of local ramen places loved by both locals and ramen lovers as well. Ramen Adventures Brian who loves Japanese ramen gave a detailed introduction to Sapporo ramen, go ahead and check it out.

See the full article here
https://noctive.jp/article/NTT-nt-0361-en



Not to mention all of the side streets Japan has. In these narrow alleys the stores are all crowded together and explode with activity once night falls. Of course they're found in Sapporo too, and if you want to talk with some of the locals then we would like to recommend checking some of these streets out. You might even be able to get some information that only the locals know about.
Tags